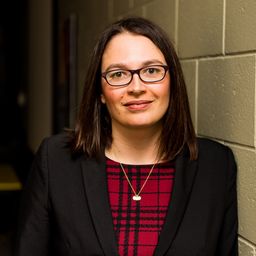 Lise Pinkos
Manager Education Programs
Canadian Museum for Human Rights
Lise Pinkos is a proud Franco-Manitoban and holds a Bachelors of Arts degree and a Master of Education degree, both from L'Université de Saint-Boniface. Her studies focused on human rights education and how students can learn about human rights to become engaged in taking action for human rights.
Lise was part of the inaugural team at the Canadian Museum for Human Rights and is currently the Manager of Education Programs. Throughout her career at the Museum, Lise has been privileged to have the opportunity to meet with Canadians from coast to coast to coast who generously shared their human rights stories with the Museum. In her current role, she oversees the development and implementation of human rights education programs onsite and online for learners of all ages.
Lise is the Vice President of the Board of Governors of the Université de Saint-Boniface and is maman to Marianne, 6 and Théodore, 1.
Sessions in which Lise Pinkos participates
Signup required
Hyatt - Neilson 1
9:00 AM - 10:00 AM | 1 hour
1 Hour Session
Signup required
Hyatt - Neilson 1
10:45 AM - 11:45 AM | 1 hour
1 Hour Session
Signup required
Hyatt - Neilson 1
12:30 PM - 1:30 PM | 1 hour
1 Hour Session
Signup required
Hyatt - Neilson 1
2:15 PM - 3:15 PM | 1 hour
1 Hour Session
Signup required
Hyatt - Neilson 1
9:00 AM - 10:00 AM | 1 hour
1 Hour Session
Signup required
Hyatt - Neilson 1
10:45 AM - 11:45 AM | 1 hour
1 Hour Session