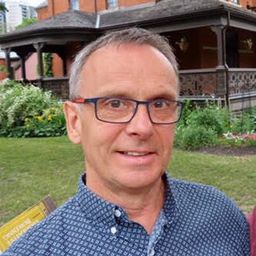 Tom has been an elementary teacher, grades 1 through 8, a school administrator and a Student Achievement Officer with the Ontario Ministry of Education. He is currently a self-employed education consultant working with northern boards and tribal councils across the country. Tom spent four years seconded from his board, working as a Mathematics Professional Learning Consultant for Nelson. Tom has authored or co-authored several math resources for teachers, including the primary version of Leaps and Bounds Toward Mathematical Understanding.
In addition to supporting math education, Tom is passionate about supporting student and educator well-being. To that end, he is a co-author of "The Third Path; A Relationship-Based Approach To Student Well-being", a series of resources published by Nelson in 2018, and is a founding director of The Centre for Relationship-Based Education.
Tom believes that all children can learn mathematics and that all children have a right to a positive educational experience. His passion for students and his support for educators drives his all aspects of his career.
Outside of work Tom enjoys being a husband, a father of 5, and a Grampa of 2. He and his husband Todd enjoy spending time with family and friends at their summer "camp" at the historic and charming Silver Islet, just an hour east of their home in Thunder Bay.
Sessions in which Tom Boland participates