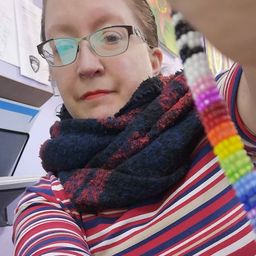 Volunteer and present for Junior Acheivers ... in high-school I was one as well and when in Carleton University I was the president of the Entrepreneurs Club
Love politics & spoke in the House of Commons on our health system. It was great experience, later nominated to run in 2007 election, that was an honour.
Graduated in 2013 from U of C as a mother of 4 (then 2, 11, 13, 15 ) ... "if I can you can!!"
Vice-President for the Laurentian Unversity Calgary Chapter
Jan 2014 - present: Tutor Doctor --> mainly high-school Mathemetaics also English, Social, ESL, and Science ... weekly teach several students
Jan 2018 - prsent: Columbia College -->Sub Instructor as required ... Christmas and Summers
Dec 2018 - present: Chrit the Redeemer --> guest teacher at Holy Trinity, St. Mary's, St. Francis of the Assissi as required. Get calls from Christ the Redeemer but I am only available when Tsuut'ina has PD or Springs breaks and they are operating
Nov 2019 - present: Tsuut'ina Schools --> Full-Time Substitute in the Middle/High, Elementary, and Adult Centre ...I have been booked daily since being hired last year. I have taught all courses from Tsuut'ina Immersion Class, Culture, Math, Elementary Literac, Social, Elementary Gym, Art, Computers, and even Sewing as required.
Sessions in which Roselle Chabot Rouleau attends
Signup required
Hyatt - Imperial 4, 6
9:00 AM - 11:45 AM | 2 hours 45 minutes
Half Day Workshop