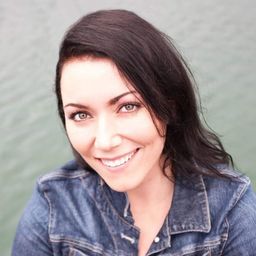 Mandy White, B.P.E., has over fifteen years of experience engaging young people across the public, private, not-for-profit, volunteer, education, and research sectors.
Mandy has worked with young people from all walks of life, backgrounds and experiences, in settings ranging from schools, to hospitals, to family homes, to homeless shelters.
With six years writing and teaching health and recovery program curriculum for young people experiencing homelessness as part of Hope Mission Youth Shelter, Edmonton, Mandy has supported youth in their transition out of government care (Advancing Futures Bursary), conducted clinical and field research in pediatric mental health and mentoring (University of Alberta Faculty of Medicine and Dentistry, Pediatrics; and the Centre for Addiction and Mental Health, Toronto) and built partnerships facilitating wraparound services to support families experiencing poverty towards better quality of life (Edmonton's Food Bank).
With Alberta Health Services, Mandy brings her passion for young people and for health to her work as part of the Tobacco Reduction Program team - working to support young people to live lives free from the use of tobacco and electronic smoking (vaping) products.
A former University of Alberta Panda (Track and Field), Mandy competed in her 30s in the sport of Olympic weightlifting and now lifts for the joy of it, plotting her next competitive athletic endeavor.