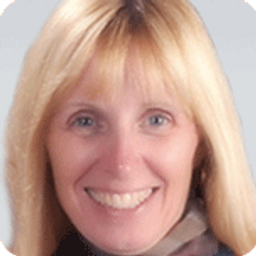 Laura is a recently retired educator with 25 years of experience working as a classroom teacher, resource teacher, coach, and instructional co-ordinator for assessment and school success planning. She is the math consultant with The Critical Thinking Consortium working with students, teachers, and leaders to become better critical thinkers in mathematics, and other subject areas, across Canada, in the USA, the Caribbean, Central and South America, Europe and Asia. Her work highlights the significant role that reasoning plays in math learning to empower each and every student to become independent, self-regulated learners who understand the societal and personal value of mathematics. Laura was awarded the Karen LaRone Hidden Hero Educator Award for her work in mathematics. She has published and co-authored textbooks, papers and learning resources in philosophy, history, mathematics, and Indigenous education. Laura's newest publication on Assessing Mathematical Thinking will be released later this year.
Laura is also the co-founder of Flourish Co, an organization that works with individuals, communities, and businesses to help them learn to flourish through thoughtful, empowering, self-coaching. She is publishing a series of strategy sheets in support of the development of a Flourishing Mindset, the thinking habits needed to maximize well-being. Her recent work in positive psychology allows her to help educators seamlessly integrate well-being principles into the learning process.
Prior to her career in teaching and positive psychology, Laura worked as an economist and accountant. She is also formally trained as a facilitator through both ICA Associates Inc. and Adaptive Schools. She has taught at both the University of Toronto and York University. In recent years Laura has worked with the Alma Foundation, The Lifelong Leadership Institute, and White Ribbon to help empower disadvantaged learners with the will and capacity to achieve success in learning and employment. She has published and co-authored several textbooks, papers and learning resources in philosophy, history, mathematics, and Indigenous education.
Sessions in which Laura Gini-Newman participates
Signup required
Hyatt - Imperial 9
9:00 AM - 11:45 AM | 2 hours 45 minutes
Half Day Symposium
Signup required
Hyatt - Herald/Doll
10:45 AM - 11:45 AM | 1 hour
1 Hour Session
Signup required
Hyatt - Imperial 9
12:30 PM - 1:30 PM | 1 hour
1 Hour Session