Canada Workshop (International Track Breakout)
Friday Jun 07 08:30 AM to 12:00 PM (3 hours 30 minutes)
Mary Graydon Center Room 247
2019 Climate Policies in Canada Workshop
This document hosts the learning objectives and assigned readings for the PolicyCamp students within the Canadian climate policy workshop.
Teaching Staff:Dr. Mark Purdon
Learning Objectives:
The lesson on Climate Policies in Canada is aimed to help students:
appreciate Canadian federalism and the role of both the federal government and provinces in Canadian climate policy

grasp the most recent developments with Canadian federal and provincial climate policy

understand various policy experiments underway in Canada, including cap-and-trade and carbon taxes
Assigned Readings
Additional Reading If Interested:
Rabe, B.G. (2004) North American federalism and climate change policy: American state and Canadian provincial policy development. Widener LJ 14:121.

Boyd B (2017) Working Together on Climate Change: Policy Transfer and Convergence in Four Canadian Provinces.Publius: The Journal of Federalism47:546-571.

Rosenbloom D, Meadowcroft J, Sheppard S, Burch S and Williams S (2018) Transition Experiments: Opening Up Low-Carbon Transition Pathways for Canada through Innovation and Learning.Canadian Public Policy44:368-383.

Côté-Boucher G and Purdon M (2017) Partager le Fardeau Climatique : Les marchés du carbone comme piste de solution au défi des changements climatiques.Possibles41:156-167.

Government of Canada (2016)Pan-Canadian Framework on Clean Growth and Climate ChangeGovernment of Canada, Ottawa.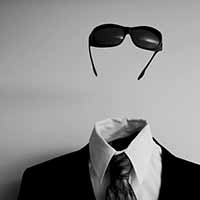 École des Sciences de la Gestion, Université du Québec à Montréal (ESG UQAM) & Institut québécois du carbone (IQCarbone)