Corneal crosslinking for keratoconus: stability or improvement
Paper Presentation | Présentation d'article
3:20 PM, samedi 26 juin 2021 (5 minutes)
Authors: Maryam Eslami, Sonia Yeung, Farhad Ghaseminejad, Paul J. Dubord, Alfonso Iovieno.
Disclosure Block: M. Eslami: None. S. Yeung: None. F. Ghaseminejad: None. P.J. Dubord: None. A. Iovieno: None.
Abstract Title: Corneal Collagen Crosslinking for Keratoconus: Stability or Improvement?
Abstract Body:
Purpose: to analyze long term outcomes of corneal collagen cross-linking (CXL) for keratoconus.
Study Design: Retrospective observational study.

Methods: Review of patients with keratoconus who underwent CXL with a minimum follow-up of 5 years. Patients' refractive and topographic data (corrected distance visual acuity (CDVA), sphere, cylinder, average and maximum keratometry, corneal aberrations) were collected pre-CXL and at 3 years, 5 years, 7 years and beyond if available.

Results: 112 patients/150 eyes (mean age: 33.2 ±10.7 years; range: 13-61) were included. Mean follow-up was 5.87±1.35 years (range: 5-10). A progressive improvement in CDVA, spherical and cylindrical refraction, average and steepest keratometry and corneal aberrations was observed at the last follow up visit(p<0.05). While 66% of eyes showed stability of mean-K at the last follow up visit, 28.7% displayed topographic flattening beyond 1D and 13.3% beyond 2D. Moreover, 35.5% and 22.0% of eyes had improvement beyond 1D in their spherical and cylindrical power respectively. There was also a statistically significant reduction of all corneal wavefront aberrations and corneal RMS compared to the preoperative values, with the exception of Trefoil.

Conclusions: When long term outcomes are considered, collagen cross-linking for keratoconus not only halts the progression but can induce an amelioration of topographical indexes and corneal aberrations thereby improving visual acuity and refraction.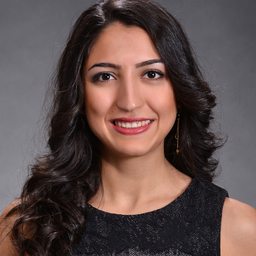 2022 Planning Committee/Council of Canadian Ophthalmology Residents (Vice President)