Forum IA responsable
Les Fonds de recherche du Québec et l'Université de Montréal vous accueillent les 2 et 3 novembre 2017, au Palais des congrès de Montréal, pour le Forum sur le développement socialement responsable de l'intelligence artificielle.

On November 2 and 3, 2017 at Montreal's Palais des Congrès, Université de Montréal and the Fonds de recherche du Québec will host a Forum on the Socially Responsible Development of Artificial Intelligence.


L'intelligence artificielle en plein essor | The emergence of artificial intelligence
L'ensemble de la société est à découvrir les possibilités innombrables des applications de l'Intelligence artificielle. Appréhension et engouement s'entrechoquent au détour de chaque découverte. Qu'en est-il des impacts sociaux de cette nouvelle révolution technologique?
En rassemblant les plus grands experts des domaines concernés, des sciences pures aux sciences humaines et sociales, le Forum pose les balises d'une réflexion collective essentielle sur le développement éthique et socialement responsable de l'intelligence artificielle.
Society will soon learn about the endless possibilities offered by artificial intelligence. Each discovery brings with it a mix of apprehension and excitement. What are the social impacts of this new technological revolution?
By gathering leading experts from relevant fields – the pure and applied sciences, humanities, and social sciences – the Forum will provide a platform for discussion on the ethical development of artificial intelligence.
Nous vous attendons en grand nombre | Come one, come all
Chercheurs, experts, partenaires industriels, étudiants, décideurs et citoyens, tous les acteurs sociaux sont invités à participer à cette incontournable réflexion collective.
We encourage everyone to take part in this important collective discussion: researchers, experts, industry partners, students, decision-makers and the public at large.
Les thèmes dont nous souhaitons discuter | Many themes to discuss
Les sujets de discussion autour des impacts sociaux de l'IA sont nombreux. C'est pourquoi nous vous offrons
de grandes conférences, ainsi qu'un choix d'atelier-panels
, où les perspectives de différents horizons se croiseront.
There are many topics of discussion on the social implications of AI. That is why we are holding both large conferences and a variety of panel and workshops, where various perspectives will be shared.
La Déclaration de l'éthique du développement de l'IA | The Montreal Declaration on the Ethical Development of AI
Un comité interdisciplinaire se penche actuellement sur les grands principes de la Déclaration pour un développement socialement responsable de l'intelligence artificielle. Ces énoncés, dévoilés en clôture du Forum, seront le fer de lance d'un dialogue avec les citoyens.

An interdisciplinary committee is now in the process of drafting the main principles for the Montreal Declaration on the Ethical Development of Artificial Intelligence. These guidelines will be revealed at the end of the Forum with the hope of opening a dialogue with the public.
Ce Forum a comme principaux objectifs | The main goals of the Forum
D'offrir un espace de réflexion public quant aux enjeux du développement de l'IA et ses impacts sociaux
D'intéresser et de sensibiliser les décideurs, partenaires industriels, les politiques et la communauté qui s'intéressent à l'IA quant aux questions de société soulevées par son essor et ses applications
De valoriser une approche interdisciplinaire et intersectorielle comme facteur de réussite essentiel au développement éthique et durable de l'IA
To offer a space for public reflection on issues associated with the development of AI and its social implications;
To help decision-makers, industry partners, politicians and the community by heightening interest in and awareness of the societal questions concerning the emergence of AI and its applications;
To promote an interdisciplinary and intersectoral approach as an essential factor in the success of ethical and sustainable development of AI.
Faites partie de la conversation! | Join in the conversation!
#FIAresponsable
Tweets by FIAresponsable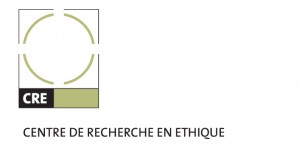 About
Forum IA responsable
Event Starts:
2 November 2017, 12:00 AM
Event Ends:
3 November 2017, 11:59 PM
Event Location:
Palais des congrès de Montréal
1001, place Jean-Paul Riopelle
Montréal , Québec H2Z 1H5
Canada