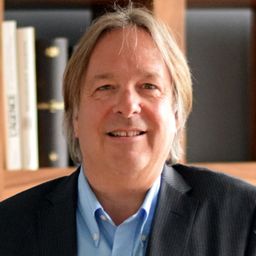 Christian Roy
Panéliste | Panelist
Dalcorf Stratégie
Président de DALCORF Stratégie

Président de DALCORF STRATÉGIE, une firme spécialisée  en économie et en développement des compétences, M. Roy met actuellement au service des organisations privées ou publiques sa longue expérience  de consultant et de gestionnaire. Le Plan de développement du Parc technologique de Bromont, la Stratégie d'innovation ouverte de l'Institut de Recherche en Énergie (Hydro-Québec), le Plan de développement économique de la Communauté métropolitaine de Montréal (2010-2015) et la plus grande enquête jamais réalisée auprès des PME sur l'innovation (2011)  sont autant de mandats qui, après plusieurs années, témoignent, par leurs retombées, de la qualité de son travail et de son audace.
 
Dans ses cinq années à la direction du cégep Gérald-Godin (2011-2016), M. Roy aura réussi à remettre les finances en équilibre tout en développant de nouveaux programmes. Il s'est aussi fortement engagé dans le réseau de la formation du Grand Montréal afin d'augmenter la collaboration entre les établissements d'enseignement et les entreprises.
 
En 1995, Christian Roy a obtenu un MBA de l'Université Laval avec une mention d'excellence de la Faculté d'Administration. Dans l'avenir, il veut poursuivre son engagement en faveur de l'économie du savoir, de l'innovation et des talents.

CEO of DALCORF Strategy

M. Roy is actually CEO of DALCORF Strategy, a firm specialized in economy and skills development based in Montreal. He has a proven experience in consulting and management.

In the near past, he was responsible for such milestone mandates :
- Bromont : Technology Park Strategy;
- Hydro-Quebec : Open Innovation System;
- Montreal Metropolitan Area : Economic Development Plan;
- National Bank, BDC : SME Innovation and Exportation Survey and Benchmark.

From 2011 to 2015, he was president of Gérald-Godin College. He got the Laval University Honour List for his MBA, in 1995. His ambition now is to increase collaboration between SME and educational establishment for regional sustainable growth.
Sessions in which Christian Roy participates