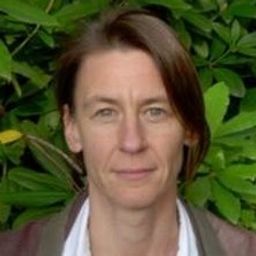 Christine Tappolet
Modératrice | Moderator
Université de Montréal
Directrice du CRÉ
Responsable du GRIN
Professeure titulaire au département de philosophie de l'Université de Montréal
Après des études graduées à King's College London et à l'Université de Londres (M.A. 1989, M.Phil. 1992) et un séjour d'une année au M.I.T. (1993-1994), j'ai obtenu mon Doctorat à l'Université de Genève en 1996, sous la direction de Kevin Mulligan. J'ai rejoint le Département de philosophie de l'Université de Montréal en juin 1997. Depuis 2009, je suis responsable du Groupe de Recherche Interuniversitaire sur la Normativité, le GRIN. En janvier 2012, j'ai repris la direction du CRÉUM et ai orchestré sa mutation en centre interuniversitaire, baptisé le CRÉ. Je dirige le CRÉ depuis son avènement en mai 2014.
Mes intérêts de recherche se situent principalement en éthique, et plus particulièrement en méta-éthique et en psychologie morale. Mes travaux sur les débats autour du réalisme moral et de l'épistémologie morale m'ont amenée à étudier la nature des émotions et leur relation avec les jugements de valeurs. J'ai ainsi soutenu que les émotions consistent en des expériences perceptuelles de propriétés évaluatives (Tappolet 1995, 2000). Les émotions restent un de mes principaux intérêts de recherche. Dans ce domaine, mes travaux, dont plusieurs sont le fruit d'une collaboration avec Luc Faucher (UQAM) et Mauro Rossi (UQAM), ont notamment porté sur des questions comme celle du rapport entre les émotions et l'attention, celle de la modularité et de la plasticité des émotions et celle du rapport entre émotions et bien-être. Par ailleurs, j'ai poursuivi, en collaboration avec Ruwen Ogien (CNRS, Paris), une réflexion en éthique normative, notamment à travers la question de la relation entre les valeurs et les  normes (Ogien & Tappolet 2009). Je me suis aussi intéressée au rapport entre jugements pratiques, actions et rationalité et, plus particulièrement, à des phénomènes comme celui de procrastination et de la faiblesse de la volonté (Stroud & Tappolet 2003). La nature du bien-être et ses liens avec les émotions et les valeurs se trouvent au cœur de mes projets actuels.


Director of CRÉ
Responsable of GRIN
Full professor, department of philosophie, Université de Montréal
After having completed graduate studies at King's College London and at the University of London (M.A. 1989, M.Phil. 1992), I wrote my Ph.D. dissertation at the University of Geneva under the supervision of Kevin Mulligan (PhD. 1996). I joined the Philosophy Department of the Université de Montréal in June 1997. Since 2009, I am heading a research group on normativity, the GRIN. In January 2012, I became Director of CREUM. I supervised its mutation into an interuniversity research centre, the CRÉ, which I head since its establishment in May 2014.
My main research interests are in ethics and more specifically in meta-ethics and moral psychology. Research concerning moral realism and moral epistemology lead me to study the nature of emotions and their relation to value judgements. I thus argued that emotions consists in perceptual experiences of evaluative properties. (Tappolet 1995, 2000). Emotions are still one of my main research interests. My publications in this domain, some of which has been lead in collaboration with Luc Faucher (UQAM) and Mauro Rossi (UQAM), bear on the relation between emotions and attention, on the modularity and plasticity of emotions, and on the relationship between emotions and well-being. In collaboration with Ruwen Ogien (CNRS, Paris) I have also worked in normative ethics, and have examined the relationship between values and norms (Ogien & Tappolet 2009). I have also been interested in the relationship between practical judgements, actions and rationality, and more specifically the nature of phenomena such as procrastination and weakness of will (Stroud & Tappolet 2003). The nature of well-being and its links to emotions and values are at the heart of my current projects.
Sessions in which Christine Tappolet participates
Signup required
Registered On Wait List Session is full

520-AD

1:30 PM - 3:00 PM | 1 hour 30 minutes
Panel