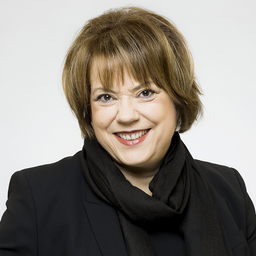 Hélène David
Ministre responsable de l'Enseignement supérieur, Ministre responsable de la Condition féminine
Ministre responsable de l'Enseignement supérieur
Ministre responsable de la Condition féminine
Hélène David est titulaire d'une maîtrise et d'un doctorat en psychologie clinique de l'Université de Montréal.
Dans cette même université, elle a notamment été professeure, directrice adjointe du Département de psychologie, vice-rectrice aux affaires académiques et rectrice suppléante ainsi que vice-rectrice aux relations internationales, à la Francophonie et aux partenariats institutionnels. Elle s'est aussi fait connaître comme auteure et conférencière. Elle est lauréate de plusieurs prestigieux prix pour son apport à la vie culturelle et scientifique de Montréal. Enfin, elle a été sous-ministre adjointe responsable de l'enseignement supérieur au ministère de l'Éducation, du Loisir et du Sport.
Mme David a été élue pour la première fois aux élections générales de 2014, comme députée d'Outremont. En avril 2014, elle a été nommée ministre de la Culture et des Communications et ministre responsable de la Protection et de la Promotion de la langue française. En février 2016, elle est devenue ministre responsable de l'Enseignement supérieur. Depuis le 11 octobre 2017, elle cumule en plus la charge de ministre responsable de la Condition féminine.
Minister responsible for Higher Education
Minister responsible for the Status of Women
Hélène David holds a master's degree and a doctorate in clinical psychology from the Université de Montréal. She has taught at the university, served as assistant director of the psychology department, vice-president for academic affairs and acting rector, and vice-president for international relations, the Francophonie and institutional partnerships. She is also a recognized author and speaker. She has received a number of prestigious awards for her contribution to Montréal's cultural and scientific life. Lastly, she served as assistant deputy minister responsible for higher education in the Ministère de l'Éducation, du Loisir et du Sport.
Ms. David was elected for the first time in the 2014 general election as MNA for Outremont. In April 2014, she was the Minister of Culture and Communications and Minister responsible for the Protection and Promotion of the French Language.
In February 2016, she was appointed Minister responsible for Higher Education. Since October 11, 2017, she has also held the portfolio of Minister responsible for the Status of Women.
Sessions in which Hélène David participates