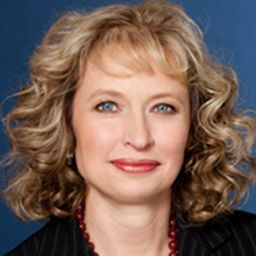 Vice-rectrice aux affaires étudiantes et aux études, Université de Montréal

Titulaire d'un doctorat en sciences de l'activité physique de l'Université de Montréal, Louise Béliveau enseigne au Département de kinésiologie depuis 1991. Elle est spécialiste de la physiologie de l'exercice et des questions d'activité physique chez des clientèles aux besoins particuliers, comme les personnes diabétiques. Elle a exercé les fonctions de directrice adjointe, puis de directrice du Département de kinésiologie avant de devenir, en 2007, vice-rectrice adjointe aux études supérieures et doyenne de la Faculté des études supérieures et postdoctorales. À ce titre, elle a supervisé la restructuration de la gestion des études des deuxième et troisième cycles et procédé à une refonte de la Faculté. À l'Université, elle a siégé à de nombreux comités, dont le conseil d'administration du CEPSUM et la Commission des études, et participé activement à la création de la Clinique de kinésiologie.
Louise Béliveau a été rédactrice en chef associée du Canadian Journal of Applied Physiology de 2000 à 2003. Membre honoraire de la Fédération des kinésiologues du Québec, elle a en outre été vice-présidente de la Conférence canadienne des administrateurs universitaires en éducation physique et kinésiologie. Elle est actuellement présidente de l'Association des doyens des études supérieures du Québec et vice-présidente de l'Association canadienne des études supérieures. En 1996, l'Université lui a décerné un prix d'excellence en enseignement.

Vice-Rector of Student and Academic Affairs, Université de Montréal

Louise Beliveau holds a PhD in Physical Education Science from the Université de Montréal and has been a professor in the Department of Kinesiology since 1991. She is a specialist in exercise physiology and problems relating to physical activity for people with special needs, such as diabetics. She served as assistant director and director of the Department of Kinesiology before becoming the Vice-Rector of Graduate Studies and the Dean of the Faculty of Graduate and Postdoctoral Studies in 2007. In her role, she oversaw the restructuring of graduate studies management and the faculty overhaul. Within the university, she served on numerous committees, including the CEPSUM's board of directors, the Studies Commission, and actively participated in the creation of the Kinesiology Clinic.
Ms. Beliveau was associate editor-in-chief of the Canadian Journal of Applied Physiology from 2000 to 2003. She was also an honorary member of the Quebec Federation of Kinesiology as well as Vice-President of the Conference of Canadian University Administrators in Physical Education and Kinesiology. Ms. Beliveau is currently President of the Quebec Association of Deans of Graduate Studies, and Vice-President of the Canadian Association for Graduate Studies. In 1996, the Université de Montréal presented her with the Award for Excellence in Teaching. 
Sessions in which Louise Béliveau participates