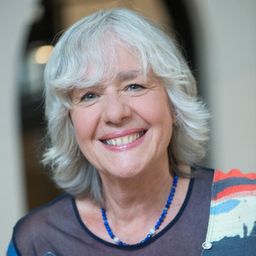 Marguerite Mendell
Panéliste | Panelist
Université Concordia
Économiste et professeur à l'École des affaires publiques et communautaires de l'Université Concordia
Directrice de l'Institut Karl Polanyi d'économie politique de l'Université Concordia
Officière de l'Ordre national du Québec et Membre de l'Ordre du Canada
Détentrice d'un doctorat en économie de l'Université McGill, Marguerite Mendell est économiste et professeur à l'École des affaires publiques et communautaires ainsi que directrice de l'Institut Karl Polanyi d'économie politique de l'Université Concordia. Mme Mendell a publié de nombreux ouvrages sur l'économie sociale au Québec et à l'international, autant sur des pays du nord que du sud, portant plus spécifiquement sur le développement local, la finance sociale/solidaire, les politiques publiques ainsi que sur la gouvernance et la démocratie économique dans des perspectives empiriques, théoriques et comparatives. Ses publications sur la pensée Polanyi incluent des analyses de la pensée polanyienne et sa pertinence aux débats contemporains. Elle s'interroge sur les innovations sociétales nécessaires pour répondre aux enjeux et aux défis de la société contemporaine. Elle participe au dialogue international, de plus en plus présent, sur les initiatives socio-économiques innovantes et les politiques publiques permettant de réduire la pauvreté et développer de nouveaux modèles collectifs créateurs de richesse. Mme Mendell est engagée depuis longtemps dans la recherche partenariale et dans la « co-construction » des savoirs. Depuis plus de deux décennies, elle collabore avec les praticiens dans le développement économique communautaire, l'économie sociale et la finance sociale/solidaire croissante, un travail ayant donné lieu à l'élaboration de propositions de politiques publiques à l'échelle provinciale et municipale au Québec. Elle a aussi coordonné des études internationales sur l'impact de l'économie sociale sur l'inclusion sociale qui ont, elles aussi, permis de faire des recommandations sur les politiques publiques des pays concernés par ces études. En 1990, Marguerite Mendell devient la co-fondatrice de la première organisation de microfinance au Canada, l'Association communautaire d'emprunt de Montréal (ACEM) et, en 2009, elle participe à la création de CAP Finances, un réseau dont la mission est de développer et promouvoir la finance solidaire et le capital de développement au Québec. Elle est impliquée dans de nombreuses organisations, notamment, comme membre du Conseil d'administration du Chantier de l'économie sociale et membre du Comité consultatif du Partenariat en économie sociale pour un développement solidaire et durable de la Ville de Montréal. En 2012, Mme Mendell a reçu le Prix Pierre-Dansereau de l'engagement social du chercheur de l'Association francophone pour le savoir (ACFAS). En 2013, on lui décerne le prix scientifique Marie-Andrée-Bertrand, l'un des prestigieux Prix du Québec, et, en 2014, elle est nommée Officière de l'Ordre national du Québec. Mme Mendell vient d'être nominé Membre de l'Ordre du Canada en 2017.
Economist and Professor at School of Community & Public Affairs at Concordia University
Co-founder and Director of the Karl Polanyi Institute of Political Economy at Concordia University
Officer of Ordre national du Québec and Order of Canada Member
Concordia economist Marguerite Mendell is committed to partnership research, or to what she refers to as the "co-construction of knowledge." For more than two decades, Mendell has collaborated with practitioners in community economic development, the social economy and the growing social finance sector, resulting in important innovations in public policy.
At the School of Community and Public Affairs, she has brought this methodology to her students, engaging them in community based research. Her work on the social economy and social finance in Quebec has generated international interest and is part of an ongoing dialogue on innovative economic initiatives to reduce poverty and develop new collective forms of wealth creation. Mendell is also the co-founder of the Karl Polanyi Institute of Political Economy established at Concordia University in 1988.
With Kari Polanyi-Levitt, the daughter of Karl Polanyi, she created the Karl Polanyi Archive, an extraordinary research tool for scholars in all disciplines interested in and inspired by the work of Karl Polanyi, considered one of the ten most important thinkers of the 20th century. The global financial crisis and impending world recession have increased the importance of the work of Karl Polanyi today.
Sessions in which Marguerite Mendell participates