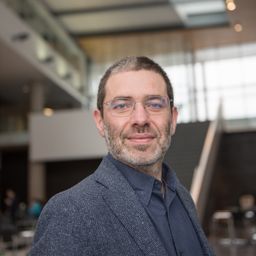 Benoit Dupont
Panéliste | Panelist
Université de Montréal
Chaire de recherche du Canada en Cybersécurité
Professeur titulaire à l'École de criminologie de l'Université de Montréal
Directeur scientifique du Réseau intégré sur la cybersécurité
Benoît Dupont est, depuis 2016, titulaire de la Chaire de recherche du Canada en Cybersécurité. De 2006 à 2016, il fut titulaire de la Chaire de recherche du Canada en Sécurité et technologie. Il est professeur titulaire à l'École de criminologie de l'Université de Montréal et Directeur scientifique du Réseau intégré sur la cybersécurité (
SERENE-RISC
), qu'il a fondé en 2014. Il siège également comme observateur représentant le monde de la recherche sur le conseil d'administration du Canadian Cyber Threat Exchange (
CCTX
).
Les recherches du Professeur Dupont portent sur les changements induits par les nouvelles technologies dans le secteur de la sécurité publique et privée. 
En 2014, il fut nommé parmi les membres de la cohorte inaugurale du
Collège de nouveaux chercheurs et créateurs en arts et sciences de la Société Royale du Canada
. Il a reçu plusieurs prix dont la Médaille Vigilance et Loyauté argent, décernée par la Sûreté du Québec en septembre 2013 et le Prix Beccaria (2011)
,
établi pour distinguer un chercheur ou une équipe de recherche dont l'apport à la criminologie a été remarqué aussi bien dans le domaine de la recherche fondamentale ou théorique que dans celui de la recherche appliquée, opérationnelle ou évaluative. Il a aussi obtenu le Prix Francopol (2010), catégorie « Développement, diffusion de formation et recherche pour contrer la cybercriminalité ».
Canada Research Chair in Cybersecurity
Full Professor in the School of Criminology, Université de Montréal
Scientific Director of the Smart Cybersecurity Network
Benoît Dupont has held the
Canada Research Chair in Cybersecurity s
ince 2016. From 2006 to 2016, he held the Canada Research Chair in Security and Technology. Mr. Dupont is a full professor at the Université de Montréal's School of Criminology. He is also the scientific director of the Smart Cybersecurity Network (
SERENE-RISC
), which he founded in 2014. He sits on the board of directors of the Canadian Cyber Threat Exchange (
CCTX
) as an observer representing the research community. Mr. Dupont's research is mainly focused on the changes new technologies introduce to the security industry, in both the public and private sectors.
In 2014, he was named one of the members of the inaugural cohort of
the Royal Society of Canada College of New Scholars, Artists and Scientists
. Mr. Dupont has received several awards including the "Médaille Vigilance et Loyauté argent," awarded by the Sûreté du Québec in September 2013, and the "Beccaria Prize," created to distinguish a researcher or research team whose contribution to criminology was noticed both in the field of fundamental or theoretical research as well as in applied, operational, or evaluative research. In 2010, he received the "Francopol Prize," recognizing perseverance and rigor in research and education to combat cybercrime.
Sessions in which Benoit Dupont participates
Signup required
Registered On Wait List Session is full

520-BE

10:30 AM - 12:00 PM | 1 hour 30 minutes
Panel