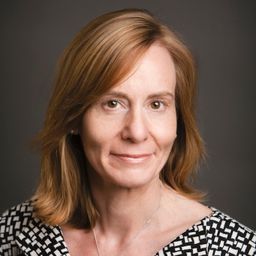 Rebecca Finlay
Allocution d'ouverture
ICRA \ CIFAR
Membre de la haute direction, ICRA
Rebecca est responsable du renforcement et de l'élargissement de l'impact mondial des recherches de l'ICRA grâce à des interactions de haute qualité avec des dirigeants novateurs du milieu des affaires, de la santé, des politiques et du développement international. Elle pilote la stratégie de l'ICRA destinée à accroître et à obtenir des fonds auprès des gouvernements au Canada et dirige une équipe d'experts en mobilisation du savoir qui se spécialisent dans l'échange de connaissances, les politiques, les relations gouvernementales et l'innovation.
Avant de se joindre à l'ICRA, Rebecca était conseillère principale, communications, auprès de la Toronto Region Research Alliance et, auparavant, directrice de groupe, affaires publiques et lutte contre le cancer, à la Société canadienne du cancer et à l'Institut national du cancer du Canada. Avant de passer au secteur sans but lucratif, elle a mis au point des partenariats stratégiques à titre de première vice-présidente, institutions financières et partenariat de marketing chez Bank One International et vice-présidente, gestion des entreprises membres, chez MasterCard International. Rebecca est une bénévole engagée et a siégé au conseil d'administration de sociétés sans but lucratif et d'hôpitaux. Elle est titulaire d'une maîtrise en sciences politiques et sociales de l'Université de Cambridge et d'un baccalauréat spécialisé de l'Université McGill.
Executive Group Member, CIFAR
Rebecca is responsible for building and extending the global impact of CIFAR's research through high-quality engagements with innovative leaders in business, health, policy and international development. She heads up CIFAR's strategy to grow and secure funding from governments in Canada and abroad and leads a team of knowledge mobilization experts who specialize in knowledge exchange, policy, government relations and innovation.
Prior to joining CIFAR, Rebecca was Senior Advisor, Communications with the Toronto Region Research Alliance and previously, Group Director, Public Affairs and Cancer Control for the Canadian Cancer Society and National Cancer Institute of Canada. Before moving to the non‐profit sector, she built strategic partnerships as First Vice President, Financial Institution and Partnership Marketing for Bank One International and Vice President, Member Business Management with MasterCard International. Rebecca is an active volunteer, having held positions on non-profit and hospital boards. She completed an M.Phil. in Social and Political Sciences at the University of Cambridge and holds an Honours BA from McGill University.
Sessions in which Rebecca Finlay participates