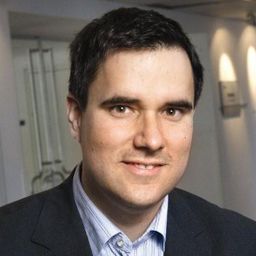 Benoit Dostie
Panéliste | Panelist
HEC Montréal
Professeur titulaire, Département d'économie appliquée de HEC Montréal
Directeur académique du Centre interuniversitaire québécois de statistiques sociales (CIQSS)
Membre du conseil d'administration du Réseau canadien des Centres de données de recherche (RCCDR)

Benoit Dostie a obtenu un Ph.D. en économie de Cornell University en 2001. Il est fellow au CIRANO et à l'Institute for the study of labor (IZA). Ses intérêts de recherche portent sur les modèles statistiques pour l'analyse de données liées employeur-employées, le rendement du capital humain, la formation parrainée par l'employeur, la productivité, l'innovation, le roulement de personnel et la réallocation de la main-d'oeuvre.

Full professor, Department of applied economics of HEC Montréal
Academic director of the Québec inter-University Centre for Social Statistics (QICSS)
Member of the inaugural board of the Canadian Research Data Center Network (CRDCN)

Benoit Dostie received his Ph.D. in economics from Cornell University in 2001, and is a Fellow at the CIRANO and the Institute for the study of labor (IZA). His research interests include statistical models for linked employer-employee data, returns to human capital, firm-sponsored training, productivity, innovation, turnover, and labour reallocation.
Sessions in which Benoit Dostie participates