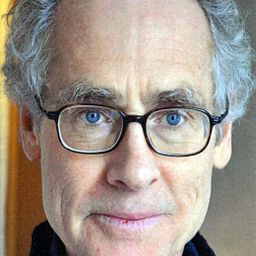 Peter Railton
Panéliste | Panelist
University of Michigan
Professeur de philosophie à l'Université du Michigan
Membre de l'Académie américaine des arts et des sciences
Les recherches du professeur Peter Railton portent sur l'éthique et la philosophie des sciences, notamment sur la nature de l'objectivité, de la valeur, des normes et de la justification. Plus récemment, il a débuté des travaux dans les domaines de l'esthétique, de la psychologie morale et de la théorie de l'action. Il s'intéresse en particulier à l'incidence de la recherche empirique en psychologie et dans la théorie évolutionniste. Un recueil de quelques-unes de ses publications en éthique et méta-éthique, 
Facts, Values, and Norms
,  est paru aux Presses universitaires de Cambridge (2003). Peter Railton a été professeur invité à Berkeley et Princeton et récipiendaire de bourses de la
Society for the Humanities
(Cornell), du Conseil américain des sociétés savantes, de la Fondation Guggenheim, du Centre national des sciences humaines et du Fonds national pour les lettres et les sciences humaines des États-Unis. Il est membre de l'
American Academy of Arts and Sciences
et a été membre associé au CREA (Paris) et au CSMN (Oslo). Peter Railton a été président de l'
American Philosophical Association
, de
Central Division
(2011-12) et a reçu le Prix John H. D'Arms 2009 pour son mentorat aux cycles supérieurs en sciences humaines. Au cours des dernières années, il a travaillé et enseigné avec des psychologues dans de nombreux domaines.
Titres :
Gregory S. Kavka
professeur,
John Stephenson Perrin
professeur et
Arthur F. Thurnau
professeur de philosophie, Université du Michigan, Ann Arbor.
Éducation : BA (Philosophie) Harvard, 1971; Ph.D (Philosophie) Princeton, 1978
Professor of philosophy at University of Michigan
Fellow of the American Academy of Arts & Sciences
Professor Railton's main research has been in ethics and the philosophy of science, focusing especially on questions about the nature of objectivity, value, norms, and explanation. Recently, he has also begun working in aesthetics, moral psychology, and the theory of action. He has a special interest in the bearing of empirical research in psychology and evolutionary theory on these questions. A collection of some of his papers in ethics and meta-ethics, Facts, Values, and Norms, appeared with Cambridge University Press in 2003. He has been a visiting professor at Berkeley and Princeton, and he has received fellowships from the Society for the Humanities (Cornell), the American Council of Learned Societies, the Guggenheim Foundation, the National Humanities Center, and the National Endowment for the Humanities. He is a Fellow of the American Academy of Arts and Sciences, and has been associated with CREA (Paris) and CSMN (Oslo). Professor Railton has been President of the American Philosophical Association, Central Division (2011-12) and is a recipient of the 2009 D'Arms Award for Distinguished Graduate Mentoring in the Humanities. In recent years he has worked and taught with psychologists in a number of fields.
Title:  Kavka Distinguished University Professor and Perrin Professor of Philosophy, University of Michigan, Ann Arbor.
Education:  AB (Philosophy) Harvard, 1971; PhD (Philosophy) Princeton, 1978
Sessions auxquelles Peter Railton participe
Inscription req.
Inscrit Sur la liste d'attente Complet

520-AD

1:30 PM - 3:00 PM | 1 heure 30 minutes
Panel