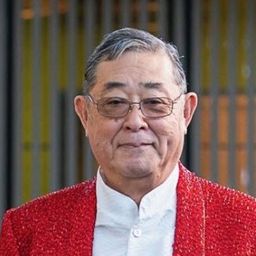 Dennis Hirota
President
Sam O. Hirota Inc.
Dennis I. Hirota, PhD, PE, LPLS
Since its founding in 1963, Sam O. Hirota, Inc. (SOH) has been at the forefront of technological innovation. Founder Sam Hirota believed in bringing the latest and best technology to Hawai'i and Dennis Hirota continues that legacy today. With a history of distinguished service to his trade, country, and community, Dennis Hirota has held positions as a civil engineer, adjunct professor, U.S. Air Force captain, and community service advocate.
After earning Bachelor, Master and PhD degrees in civil and sanitary engineering at the University of Michigan, Dr. Hirota served as a Captain in the Air Force as a Research Environmental Engineer at the USAF Weapons Laboratory in New Mexico. He returned to Hawai'i to work with his father at Sam O. Hirota, Inc. and took over as President in 1986.
Dr. Hirota's responsibilities include all land surveying, civil engineering, and 3D imaging operations for the firm. He has 50 years of experience in the assembly and use of in-house computers and software for mapping, planning, and beta testing for many of the industry's high-tech software innovations. His experience involves traditional surveying and engineering instruments such as GNSS and Total Stations. He has as well, 20 years of experience with state-of-the-art instruments for terrestrial and mobile LiDAR scanning, 3D photogrammetry, and the current use of Unreal Engine virtual gaming software to increase the understanding and application of 3D models of real-world environments.
Among other awards and accolades, Dr. Hirota was the Hawai'i Society of Professional Engineers Engineer of the Year in 2009 and was named as Pacific Business News' first Hall of Fame, Titan of Technology honoree in 2019.
Sessions in which Dennis Hirota participates
2:45 PM EDT - 3:45 PM EDT | 1 hour
Sessions in which Dennis Hirota attends
Tickets required Sold out Ticket sales have finished Ticket sales haven't started yet You've purchased a ticket
11:00 AM EDT - 12:00 PM EDT | 1 hour

Tickets required Sold out Ticket sales have finished Ticket sales haven't started yet You've purchased a ticket
2:00 PM EDT - 2:45 PM EDT | 45 minutes