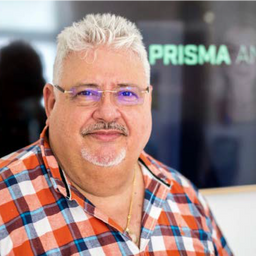 Hardy Schloer
Managing Director of Schloer Consulting Group
Chief Technical Officer of Prisma Analytics GmbH
With over 40 years of experience advising multinational corporations, political leaders, government intelligence agencies and top financial institutions, Dr. Schloer has built systems and frameworks to predict, anticipate and interpret complex trends through big data analytics, artificial intelligence, and multivariate strategic planning.
Dr. Schloer has consulted leading public and private leaders on both sides of the Atlantic and in South East Asia on issues of geopolitics, intelligence, and strategic solutions in a variety of issues.
Founding Schloer Consulting Group in 1979, Dr. Schloer combined experience and knowledge in social and political science with data and computer science, transforming the way people and organizations understand and extract valuable insights from large sets of data. The group's evidence based advisory powered by state-of-the-art technology created a global reputation in the corporate, political, and scientific arena.
In 1999 Dr. Schloer led the team that invented the award-winning computational linguistics and real-time financial news analytics platform RavenPack™. Today, RavenPack™ is used by over 95% of the world's first-tier banks and financial institutions, and 100% of the Top 20.