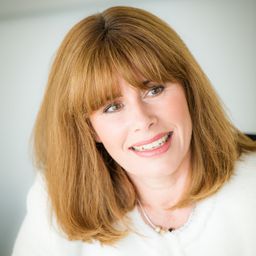 Joanne Phoenix
Interim Executive Director
Sensor City
Dr Joanne Phoenix has led the ecosystem development at Sensor City since June 2016 and is actively involved in supporting tenant companies and local entrepreneurs, as well as raising awareness of Sensor City and its activities across the country.
She has an extensive business network within the North West of England and over 17 years of experience creating and supporting early stage technology companies and assisting with fundraising.
Joanne is helping to create a vibrant community of sensor related businesses associated with Sensor City and is actively supporting companies to drive forward new ideas and businesses, identifying and initiating key relationships.
Prior to her involvement with Sensor City, she provided consultancy to early stage businesses, academic spin-outs, technology start-ups and venture capitalists for due diligence or Board representation. She has significant experience working across the life sciences and technology sectors in particular and has a vast knowledge of business planning, patent strategy and development, fund raising and relationship management.
An alumnus of the University of Liverpool, she is a life scientist by training having completed her PhD in the Department of Medicine and postdoctoral research in the Departments of Medicine and Physiology, before moving on to the senior scientist role with local specialist clinical nutrition company SHS International. Following a return to the University in a technology transfer and business development role with the Bioincubator MerseyBIO, she left to perform multiple consultancy roles with VC-backed tech start-ups before becoming CEO of Medalytix, the first company to commercialise automated image analysis for the early identification of diabetic eye disease.
Sessions in which Joanne Phoenix participates
ARoS Museum - Sunset Lounge ARoS
9:00 AM - 10:45 AM | 1 hour 45 minutes
Paper Sessions
ARoS Museum - Sunset Lounge ARoS
11:15 AM - 12:30 PM | 1 hour 15 minutes
Paper Sessions