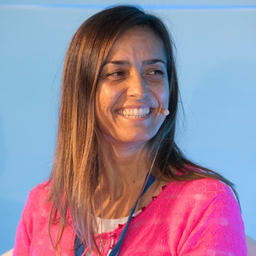 Taryn Andersen
CoFounder and CEO Impulse4women
Investor Relations Director - Telegraph Hill Venture Capital
Taryn Andersen  is CEO and co-founder of Impulse4women, an international non-profit organization connecting Female -led techstartups and Social Impact projects with investors, corporates, public – private institutions.
She is the Investor Relations Director of Telegraph Hill Venture Capital. They are investing early stages since 2008.
Jury Member @EIC H2020 SME Innovation Funding Instrument at the European Commission.
Member Board atWeGate – European Commission.
Senator Member for Spain at World Business Angel Forum (WBAF) and Board Member at GlobalStartup Cities.
Previously, a professional background in Private Banking for 13 years. She founded Pluribus United Foundations composed of 15 different private foundations.
Taryn Andersen has a PLD graduation from IESE Business School.
Sessions in which Taryn Andersen participates