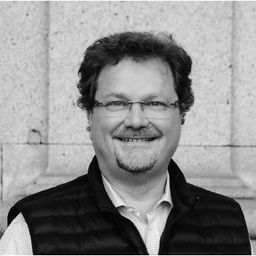 Olaf-Gerd Gemein
CEO
Smart Cities Lab / FIWARE Foundation
Olaf-Gerd Gemein is a serial entrepreneur, strategic thinker, and business architect. He has been involved in the FIWARE Foundation (FutureInternetWARE) since 2013, and OASC initiative (Open &AgileSmartCities in 25 countries) since the beginning of 2014, and has recently filled different roles in the following areas in the recent 5 years:
· Director of the SpeedUP! Europe FIWARE Accelerator (2013-2015)
· Business development for FIWARE Lab and Commercial nodes in Germany (2016)
· Co-Chairman of the Steering Committee of Future Internet-Public Private Partnership (FI-PPP) (2016-2017)
· Director of the European Conference of the Future Internet (ECFI) 2015 in Hamburg
· Deputy Coordinator of the Council of Cities and Financing Working Group at OASC (2018-2019)
Olaf is currently a member of the Board of Directors of FIWARE Foundation and the Financing Working Group; also the chairman of the Smart Cities Domain Committee. Smart Cities Lab, of which Olaf is a co-founder, supports and directs multiple global partnerships to raise awareness and promote open source technologies and implementation of FIWARE and OpenStack, in Germany, Austria, India, and the US.
He is also currently the advisor for the R&D program "Smart MaaS" which aims to build the FIWARE backbone for Smart Mobility, and lends his expertise to"Expert Bot," a project for legal artificial intelligence and chatbots. As founder of the Think Tank"Smart Cities Lab", he has been a Gold Member of the FIWARE Foundation since its inception and supports FIWARE in various activities such as serving on the FIWARE Mundus Mission Support Committee in India, Canada and the US and furthering the inception of the quality assurance task; admission of new members; and advancements of the existing as well as integration of new software components.
Recently he has been leading activities in Europe, the USA, and India, and the establishment of communities in several other Asian countries. Olaf has also given keynote addresses, moderated workshops, headed the establishment of FIWARE Labs / Innovation Hubs / Cloud-Nodes, and led the development of academic cooperation with several institutions, while promoting the data economy concepts around these communities. He has also acted as personal advisor to the European Commission in the Smart City sector since 2017.
Olaf has also worked as a member of GODAN (the globally Open Data Association in Agriculture), TM Forum Working Group Business Models for Cities, ICLEI Global Cities Association in the chapter India, IoT Enabled Smart Cities Working Group at NIST (US), European Business and Technology Center (EBTC, India), German standards organization (DIN), Global Cities Teams Challenge GCTC (US Ignite), representation of OASC in Germany and many others. He also works regularly for several international accelerators as consultant and coach and enables multiple entrepreneurial programs to support new ventures.
In former positions, Olaf has provided risk management advice to several associations, funds, wealth managers, and corporates in the financial sector. He also co-founded the German and Danish Crowdfunding network.
He studied business administration at the university of applied sciences, Kiel, Germany and holds several certificates and licenses in the financial, insurance, and real estate sector. Olaf is married with two kids and he splits his time between London and a coastal city near Hamburg. He speaks German and English fluently and French at simple conversational level.
In his spare time, he supports AdA, a charitable Columbian association for childcare, and supports voluntarily young entrepreneurs as coach and mentor.
Sessions in which Olaf-Gerd Gemein participates
Sessions in which Olaf-Gerd Gemein attends