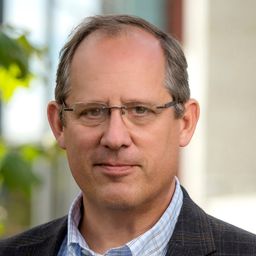 Vince Kellen
Chief Information Officer
UC San Diego
Vince Kellen is the Chief Information Officer for the University of California, San Diego, as well as a
member of the Chancellor's Cabinet, and vice chancellor and chief financial officer's senior management
team. UC San Diego is recognized as a top 15 university world-wide and 7th best public university in the
world, with over $1.1 billion in annual research funding, 36,000 students, 16 Nobel laureates who have
taught on its campus and 161 faculty with national Academy memberships.
Vince's recent work has been in the areas of student success and learning analytics and application of
advanced technology in higher education. Vince is a recipient of the CIO Magazine "Top 100" award in
2007 and 2014, was one of InformationWeek's "Chiefs of the Year" in 2013, received the
Computerworld "Honors Laureate" award in 2013, and was one of four recipients selected globally for
Dell's 2012 "Transformational CIO" award. Vince has authored more than 220 articles, four books and
more than 150 presentation on IT topics and is a Fellow with Cutter Consortium, a leading IT industry
think tank, where writes on digital transformation and data and analytics topics.
Vince is a Board of Director member for IMS Global and has served on advisory boards for Apple,
Microsoft, Dell, SAP, AT&T and Blackboard. He was previously CIO and Senior Vice Provost at University
of Kentucky and CIO at DePaul University. Before his tenure in higher education, Dr. Kellen was an IT
strategy consultant working with Fortune 500 firms on marketing and CRM digital transformations.
Vince has taught graduate and undergraduate courses on IT strategy, information strategy, and
enterprise systems at DePaul University and University of Kentucky. He earned his Ph.D. in computer
science, an M.S. degree in information systems, and a B.A. degree in communications all from DePaul
University in Chicago, Illinois.
Sessions in which Vince Kellen participates
Panel
James Clarke, Waterford Institute of Technology (Moderator)
Vince Kellen, UC San Diego (Speaker)
Richard Brooks, Clemson University (Speaker)
Marco Ruffini, Trinity College Dublin (Speaker)
James Mitchell, Strategic Blue (Speaker)
Rohi Sukhia, OBADA Foundation (Speaker)
Mr. Ivan Seskar, Rutgers University/WINLAB (Speaker)
This session will explore results ...