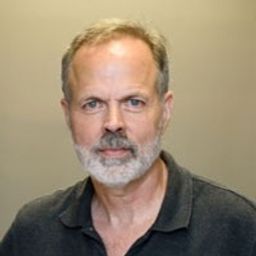 Richard Brooks
Professor at the College of Engineering Computing and Applied Science
Clemson University
R.R. Brooks is Professor of ECE at Clemson University and CTO of Danaides NGO. He is part of the Africtivistes NGO. He received a PhD in Computer Science from LSU and a B.A. in Mathematical Sciences from Johns Hopkins. He is fluent in German and French. Dr. Brooks' research on computer and network security has been sponsored by US DoD, NIST, Dept. of State, NSF, and BMW. His security research works to advance freedom of expression and protect vulnerable civilian populations.
Sessions in which Richard Brooks participates
Panel
James Clarke, Waterford Institute of Technology (Moderator)
Vince Kellen, UC San Diego (Speaker)
Richard Brooks, Clemson University (Speaker)
Marco Ruffini, Trinity College Dublin (Speaker)
James Mitchell, Strategic Blue (Speaker)
Rohi Sukhia, OBADA Foundation (Speaker)
Mr. Ivan Seskar, Rutgers University/WINLAB (Speaker)
This session will explore results ...