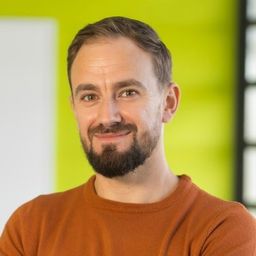 Dave Hearne
Senior UX Engineer
Walton Institute for Information and Communication Systems Science
Dave graduated with BSc Honours degree in Multimedia Applications Development from WIT in 2007. Following this he graduated with MSc in Interactive Media in University College Cork (UCC) in 2009.
After completing his masters Dave worked as a freelance designer and developer, working on branding and web development for companies across Ireland and the UK.
He then qualified as an instructor through the Irish Institute of Training and Development and worked in the the Waterford ETB training centre as an instructor in web design and development until 2012.
Following this he was senior web designer & developer for Passion for Creative and Lead front end developer for Threefold Systems, where he focused on User Experience (UX) design and the latest in front end technologies , creating web and mobile applications for U.S. based companies in the publication industry.
Now, Dave works for Walton Institute as a senior UX engineer specialising in the Multi-actor approach. He is currently working in 2 EU funded projects DEMETER and NIVA4CAP implementing MAA processes to improve technology adoption in the Agri-Tech sector.