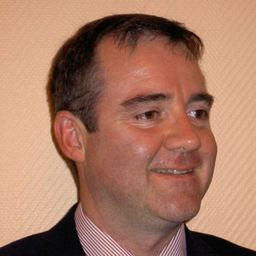 James Clarke
EU Strategic Liaison Manager
Waterford Institute of Technology
Mr. James Clarke is the EU Strategic Liaison manager at the Walton Institute for Information and Communication Systems Science (formerly Telecommunications Software and Systems Group) of Waterford Institute of Technology in Ireland. Since January 2020, he is the coordinator of the NGIatlantic.eu project, which is supporting open call NGI projects between the EU and the United States of America. The project is supporting the results of NGI solutions being experimented on EU – US platforms, in order to shape the development of a global yet more human-centric Internet, which is the principal goal of the NGI initiative.
Sessions in which James Clarke participates
Panel
James Clarke, Waterford Institute of Technology (Moderator)
Vince Kellen, UC San Diego (Speaker)
Richard Brooks, Clemson University (Speaker)
Marco Ruffini, Trinity College Dublin (Speaker)
James Mitchell, Strategic Blue (Speaker)
Rohi Sukhia, OBADA Foundation (Speaker)
Mr. Ivan Seskar, Rutgers University/WINLAB (Speaker)
This session will explore results ...