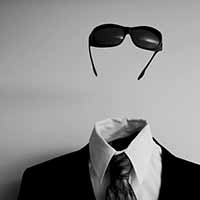 Serge Fdida
Professor
UPMC Sorbonne Universités
Serge Fdida is a Professor with UPMC Sorbonne Universités since 1995. His research interests are related to innovative wireless networks, large-scale content distribution systems as well as the design of federated testbeds to support experimentally driven research. Serge Fdida has published numerous scientific papers, in addition to a few patents and one rfc. He is a Distinguished ACM Member and an IEEE Senior member. He initiated the ACM CONEXT conference with a few other colleagues and chaired its steering committee for the first 5 years.
He has been leading many research projects in High Performance Networking in France and Europe, notably pioneering the European activity on federated Internet testbeds and the associated projects ONELAB, ONELAB2, OPENLAB, F-INTEROP and ARMOUR. Currently, he is also leading the Equipex FIT, a large-scale testbed on the Future Internet of Things. Serge Fdida has also developed a strong experience related to innovation and industry transfer, - he was the Director of EURONETLAB, a joint laboratory established in 2001, together with Thales, - the co-founder of the Qosmos company, - one of the active contributor to the creation of the Cap Digital cluster in Paris, - the VP of the French public private partnership on telecommunications.
From 2000 to December 2005, he was appointed scientific adviser with CNRS-STIC. He was Vice-President in charge of European Affairs from 2012 to 2016 and currently VP Europe and International Partnership.
Items in which Serge Fdida participates
1 hour 45 minutes

Paper Sessions
6 hours 45 minutes

Board Meeting