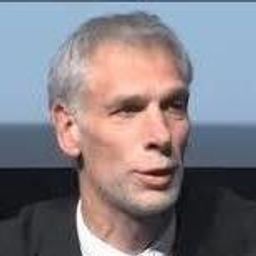 Rolf Riemenschneider
Head of Sector, "Internet of Things" Unit, DG CONNECT
European Commission
Head of Sector, "Internet of Things" Unit, DG CONNECT, European Commission
Rolf Riemenschneider is involved in the research and innovation programme Horizon 2020 where he manages research and innovation project and policies in the following areas: Advanced Computing, Cyber Physical Systems, Factories of the Future and Internet of Things. From 2009-2015, he managed the ICT activities of the Public-Private Partnership Factories of the Future (PPP FOF). Since 2015, he coordinate the Focus Area of Internet of Things as part of the cross-cutting activities in Horizon 2020 inside CONNECT and with DG MOVE, DG AGRI, DG RTD, and contributes to the future strategy of the Alliance for Internet of Things Innovation (AIOTI).
Before joining the Commission in 2002 Dr Riemenschneider worked as an engineer for consulting and project management on behalf of the German government (Federal Ministry of Education and Science - BMBF) in the Microsystems programme.
Dr Rolf Riemenschneider received the Dipl.-Ing degree from the Technical University of Darmstadt, Germany, in 1990 focusing on microwave technologies and optical communications.
Sessions in which Rolf Riemenschneider participates
International Conference Centre of Geneva (CICG) - Room 13
Panel
Bernard Kuiten, World Trade Organization (Moderator)
Mr Sergio Gusmeroli, Politecnico di Milano (Potential)
Kary Främling, Aalto University (former Helsinki University of Technology) (Participant)
Rolf Riemenschneider, European Commission (Participant)
Iker Larizgoitia Abad, EVRYTHNG (Participant)
International Conference Centre of Geneva (CICG) - Room 15
Workshop
Rolf Riemenschneider, European Commission (Moderator)
Margot Pinault, European Commission European Commission, DG Energy, Energy Efficiency unit, Buildings and Finance team (Participant)
Florent Pellarin, Somfy (Participant)
Ovidiu Vermesan, SINTEF (Participant)
Workshop in IoT for Home Comfort and Energy Management   The sharing economy, i.e. the use of digital platforms, Apps,...
International Conference Centre of Geneva (CICG) - Room 4
Panel
Harin S. Grewal, IMDA Singapore (Potential)
Patrick Blankers, Ericsson (Participant)
Rolf Riemenschneider, European Commission (Participant)
Reto Amstad, Siemens Switzerland (Participant)
Frank Van Rompaey, UNIDO - Geneva (Moderator)
Benjamin Kumpf, UNDP (Participant)
International Conference Centre of Geneva (CICG) - Room 13
Workshop
Georgios Karagiannis, Huawei Technologies Duesseldorf GmbH (Potential)
Patrick Guillemin, AIOTI - ETSI (European Telecommunications Standards Institute) (Participant)
Marco Carugi, ITU-T SG20 and AIOTI WG03 (Participant)
Rolf Riemenschneider, European Commission (Participant)
Franck Boissière, European Commission (Participant)