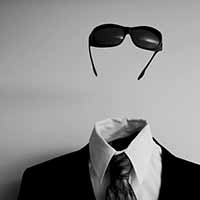 Fernando López de Aguilar
FIWARE Cloud and Platform Senior Expert
FIWARE Foundation
Fernando López de Aguilar (male) is FIWARE Cloud and Platform Senior Expert at the FIWARE Foundation. He obtained a Master Degree with honours in Computer Science from the E.T.S Ingeniería Informática - University of Málaga in 1998. Member of the FIWARE Technical Steering Committee, he is responsible of the coordination of daily activities of the FIWARE Lab environment, an OpenStack-based Cloud environment offered to developers who want to experiment with FIWARE technologies.  The FIWARE Lab environment is probably one of the largest OpenStack-based experimental Cloud infrastructure existing worldwide. Co-leader of FIWARE IoT chapter. Last but not least, he is involved in FIWARE technical coaching activities as well as the assessment of Powered by FIWARE solutions and FIWARE-ready technologies. He has participated in multiple R&D project lines covering advanced broadband communications, NGN, IPv4/IPv6 compatibility, Mobile IP, multimedia applications, new mobile services, M2M communication, semantic web sensors, NoSQL DB and definition of IoT reference architecture. He has participated in several European projects from different R&D programs at European level such as CELTIC (LOOP, ICARUS), ITEA (MARTES) and FP7 call (PEACE, SENSEI, IoT-A, FI-WARE and FI-Core).
Sessions in which Fernando López de Aguilar participates
International Conference Centre of Geneva (CICG) - Room 18
Workshop
Fernando López de Aguilar, FIWARE Foundation (Participant)
Mr. Andrés Upegui, HESSO (Participant)
Iker Larizgoitia Abad, EVRYTHNG (Participant)
Rob van Kranenburg, The European Research Cluster on the Internet of Things (Participant)
The IoT-Week Hackathon event will take place during the IoT week from 6 to 9 June. During these four days part...
International Conference Centre of Geneva (CICG) - Room 4
Workshop
Martin Brynskov, Aarhus University (Moderator)
Bernard Gindroz, ISO - International Organization for Standarization (Participant)
Sébastien Ziegler, Mandat International / ECCP (Moderator)
Catherine Mulligan, Imperial College Centre for Cryptocurrency Research and Engineering (Participant)
Bart de Lathouwer, Open Geospatial (Participant)
Ms Cristina Bueti, ITU - International Telecommunication Union (Participant)
Franck Boissière, European Commission (Participant)
Martin Burns, National Institute of Standards and Technology (NIST) (Participant)
Fernando López de Aguilar, FIWARE Foundation (Participant)
This is the final session of the day long workshop exploring the Internet of Thing (IoT) in the context of smart cities. This session provides t...