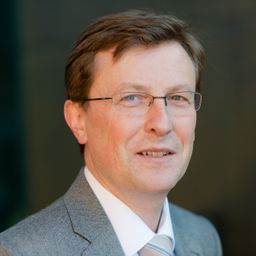 Gilles Thonet
Head of ICT Standards Coordination
IEC - International Electrotechnical Commission
Gilles Thonet is the Head of Information and Communication Technologies (ICT) standards for the International Electrotechnical Commission (IEC). In this role, he drives the IEC's presence and activities in the area of ICT, including JTC 1, the Joint Technical Committee of ISO and IEC for Information Technology. He oversees a number of IEC technical groups related to IoT, including JTC 1/SC 41 (IoT and Related Technologies), SEG 8 (Communication Technologies) and SEG 9 (Smart Homes & Buildings). In this capacity, he also manages stakeholder engagement and relationships with external organizations as well as with industry consortia.
Before joining the IEC, Gilles was Managing Director Europe for the ZigBee Alliance. Prior to that, he held several management, engineering and consulting positions with Schneider Electric, Eaton Corporation, ABB and Accenture.

Gilles has a PhD in Communication Technologies from the Swiss Federal Institute of Technology in Lausanne (EPFL), an Electrical Engineering degree from Louvain School of Engineering, and an MBA from Grenoble Graduate School of Business.

Sessions in which Gilles Thonet participates