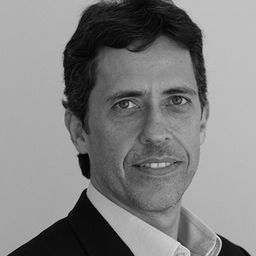 Guilherme Corrêa
Infrastructure Analyst
Ministry of Science, Technology, Innovation and Communications - MCTIC
Guilherme Corrêa is Electronic Engineer from "Instituto Militar de Engenharia" (IME) and has a Master's degree in Electrical Engineering from "Universidade de Brasília" (UnB).
He has been active in the telecommunications market for the last 21 years, 16 of them in the private sector and the last 5 years as federal public employee, in the position of Infrastructure Analyst of the Ministry of Planning, Development and Management (MPDG).
It is currently working in the Ministry of Science, Technology, Innovations and Communications (MCTIC) and since 2014 has been working on the development of public policies aimed at the Internet of Things ecosystem and the management of the IoT Chamber of MCTIC.
He is part of the team that works on the development of the Brazilian National IoT Plan.
Sessions in which Guilherme Corrêa participates
Euskalduna Jauregia Conference Center - Sala A2
Panel
Emilio Tissato Nakamura, CPqD (Participant)
Samuel Moniz, INESC TEC (Participant)
Gabriel Antonio Marao, Brazilian IoT Forum (Moderator)
Guilherme Corrêa, Ministry of Science, Technology, Innovation and Communications - MCTIC (Participant)
Carlos Kamienski, Federal University of ABC (UFABC, Brazil) (Participant)
Pedro Maló, UNPARALLEL (Moderator)