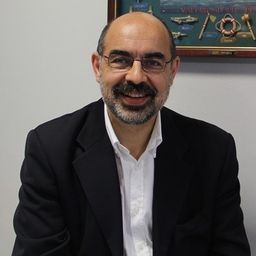 José Antonio Campos Granados
Professor and Director of the Executive MBA
Deusto Business School
Jose Antonio Campos Granados combines his responsibilities as Director of the Executive MBA, and as a Professor of Deusto Business School; he is also Professor at the Faculty of Engineering. His work has been linked to Innovation and Entrepreneurship.
He holds a Ph.D. in Business Administration and a Master degree in Advanced Management. During his professional life, Tontxu Campos has been involved in profit and not profit organizations, teaching and consultancy, and also in public and private sectors.

He launched Deusto Entrepreneruship Center in 2009, managing it until 2017.

Dr. Campos held the position of Provincial Minister of Innovation and Economic Development, where he developed entrepreneurship policies to foster innovative start-ups creation as part of the economic recovery process.

He has been Chairman of different Incubators and a Seed Capital Fund. He has belonged to the Board of Directors of several technology based Stratups.

Particularly noteworthy is his work as the Minister of Education, Universities and Research of the Basque Government for four years.

Sessions in which José Antonio Campos Granados participates
Euskalduna Jauregia Conference Center - Sala A3.2
Workshop
José Antonio Campos Granados, Deusto Business School (Other Participant)
Irene López de Vallejo (Other Participant)
Esther Paguey, BIC GIPUZKOA (Other Participant)
Tanya Suarez, BluSpecs (Other Participant)
Jose Miguel Landeta, IK4-TEKNIKER (Other Participant)
Alexander Gluhak, Urban Data Collective (Other Participant)
Euskalduna Jauregia Conference Center - Sala A3.2
Workshop
José Antonio Campos Granados, Deusto Business School (Other Participant)
Esther Paguey, BIC GIPUZKOA (Other Participant)
Irene López de Vallejo (Other Participant)
Tanya Suarez, BluSpecs (Other Participant)
Jose Miguel Landeta, IK4-TEKNIKER (Other Participant)
Alexander Gluhak, Urban Data Collective (Other Participant)