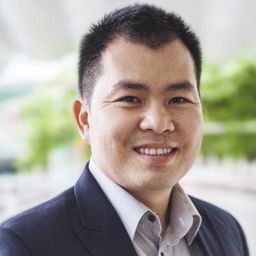 Danh Lephuoc
PhD - Marie Curie Fellow
Technical University of Berlin
Danh Le Phuoc is a Marie Curie Fellow at Technical University of Berlin, Germany.
Danh Le Phuoc holds a PhD in Computer Science of National University of Ireland, Galway. He has built several semantic data processing middlewares such as Linked Sensor Middleware and Graph of Things for IoT/WoT via which he won 7 awards in the last 9 years. Such middlewares were used as semantic components in various EU projects relevant to IoT, e.g., PECES, GAMBAS, OpenIoT and Fed4Fire.
He co-edited one of the first joint standards of World Wide Web Consortium(W3C) and Open Geospatial Consortium(OGC), namely Semantic Sensor Network Ontology. Also, he is a co-chair of Linked Data and Semantic Processing Task Force of W3C Web of Things Interest Group.
He holds two consecutive individual fellowships in the last 5 year from European Commission (Marie Skłodowska Curie actions) and Irish Research Council (Government of Ireland Postdoctoral Fellowships). Danh Le Phuoc is a W3C Member Advisory Committee Representative, an ACM and IEEE member.
Sessions in which Danh Lephuoc participates