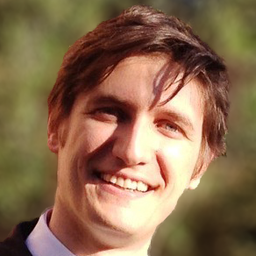 Gabriele Rizzo
Lead Scientist, Strategic Innovation
Leonardo
Gabriele Rizzo is a visionary futurist and an enthusiastic innovator. Currently Lead Scientist, Strategic Innovation in Leonardo, professional futurist advisor to both NATO Strategic Commands, Member at Large for Strategic Foresight and Futures Studies, and NATO expert for Cyberspace and Cyber Defence.
He has 10 years' experience in Engineering functions of Leonardo, holding multiple positions in optronics, avionics, radar and advanced targeting, advanced optics, and military research, encompassing almost all the phases of product lifecycle, and planning technology roadmapping for strategy and innovation, winning the Innovation Award in 2017. In information security, information assurance and cybersecurity since 2000, creativity, resolve and competence to "look over the horizon" are his forte also in this field and extrinsicate in key contributions to strategic visions and long-term thinking: he participated in the Industrial Committee for Cyber PPP SRIA and currently chairs activities in ECSO, ECSEL JU, and 5G-PPP. Moreover, he is member of US DOD Cyber Group, NATO Transatlantic Industry Interface Group, and Italian AIAD RITEC high level group.
He is constantly involved in NATO Science & Technology Organisation, being invited national expert to several research groups and exploratory teams in its OR&A "armed force", on future scenarios, future capabilities and concepts of operations, and innovative methodologies to scope deep futures. These are capstone topics where he currently supports NATO, EU, US, IEEE, and Italian MoD - Defence General Staff, and on which he authored several works. He is also teaching Strategy and Defence of Cyberspace at Sapienza University of Rome.
He blends together expertise, doctorate-level hard skills, a sound soft skill sector, solid industrial experience, foresight leadership, and innovation. And a relentless passion for Physics!
Sessions in which Gabriele Rizzo participates