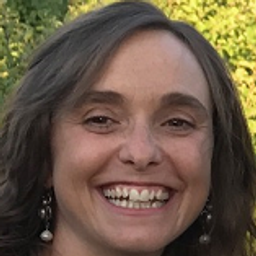 Ana Cuadrado Galván
Research Programme Officer - Directorate General for Agriculture and Rural Development - Research and Innovation Unit
European Commission
Ana Cuadrado Galván works at the European Commission in the Directorate General for Agriculture and Rural Development.
She is responsible for the development of the EU Strategy that supports digital transformation in the agriculture sector and rural areas.
Under the Horizon 2020 programme and the Agricultural European Innovation Partnership (EIP-AGRI), Ana is planning and programming funding activities that support the uptake and technological development of smart solutions for agriculture and services in rural areas as well as activities looking at the socio–economic impact of digital transformation in agriculture and rural territories.

She has initiated key initiatives at EU level such as Agricultural Digital Innovation Hubs or the deployment of Internet of Things technologies in the agriculture sector.

Ana Cuadrado Galván is an Agricultural Engineer and holds a University Degree on Environmental Sciences. She completed her studies with a Master in European Affairs.

Before joining the Commission, she was Head of the Delegation of the Innovation Agency of Castilla y León in Brussels. She reckons 15 years of experience in the management of EU research and innovation programmes and projects.

Sessions in which Ana Cuadrado Galván participates