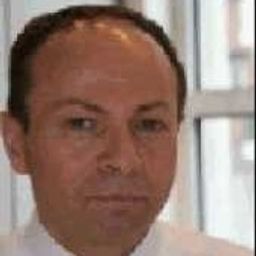 Mario Dionisio
Programme Assistant for EU Policies in the Directorate General for Energy
European Commission
Mario Dionisio is a Programme Assistant for EU Policies in the Directorate General for Energy of the European Commission in Unit C2 - New energy technologies, innovation and clean coal. He contributes to the development of relevant programmes or policies in the renewable energy domain. Actually, his main activities are focused on the digitalisation of the electrical power and energy system. He is involved as well in the development of the Energy Work Programmes within H2020 and the implementation, management, co-ordination and related follow-up of energy research projects.
Mario holds a master degree in industrial engineering in electromechanics.
Prior to join the European Commission, he worked for 13 years in the National Laboratories of Gran Sasso of the National Institute for Nuclear Physics (Italy) in the project and maintenance department for safety systems. Previously, he worked in the electric-electronic domains in ENEL, RAI (Italy) and Ericsson (Canada).
Sessions in which Mario Dionisio participates