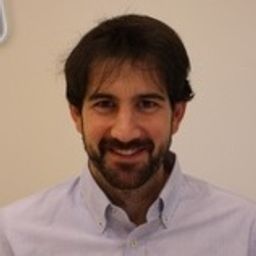 Juan Rico
Head of the Energy Sector
Atos Research & Innovation
Juan Rico received a degree in Telecommunications Engineering in 2006 and a Master degree in Information Technology and Communication in Mobile Networks in 2009 from the University of Cantabria Spain.
He is currently working in ARI, Research and Innovation in Atos acting as deputy Head of the Energy Sector, focusing on the role of ICT in the boosting of energy sector digital transformation and involved in H2020 initiatives related to the topic. He is also part of the Atos team contributing to AIOTI. Previously, he worked as Researcher at TST and University of Cantabria leading and participating European project and focusing on smart cities, IoT and wireless communication systems. In 2012 as technical manager of SICRA project he was awarded by ESA (European Space Agency) in the Galileo Master Contest.
He is co-author of several magazine papers, book chapters and conference papers, and has participated in panels and round tables discussing about innovation supported by IoT in Smart cities and interoperability as key enabler of the internet of energy.
Sessions in which Juan Rico participates
Sessions in which Juan Rico attends