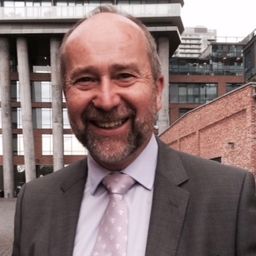 Peter Connock has been working in the semiconductor industry for over 40 years with a wide range of responsibilities in development, customer service, marketing and management. He has held long-term positions at Edwards, Applied Materials and memsstar in locations around the world. In his latest role, PENTA Director at AENEAS, he is responsible for the management of the EUREKA cluster PENTA – a public private partnership focussed on catalysing Research Development & Innovation in the micro and nanoelectronics enabled systems and applications sector in Europe. PENTA will initially operate for 5 years, and launched its first call in January 2016.
This complements his long-term Board Chairmanship of memsstar, Europe's premier semiconductor equipment remanufacturer and services provider. It also serves the global MEMS marketplace, offering etch and deposition expertise, experience, proprietary and remanufactured systems and know-how to deliver innovative products and services for research, commercial R&D and production.

He has further augmented his operational activities by providing support to industry representative bodies such as SEMI - serving on the ISS and Secondary Equipment committees in Europe for many years.

Peter also specialises in working with SME's at Board level in strategic marketing and business development.

Sessions in which Peter Connock participates