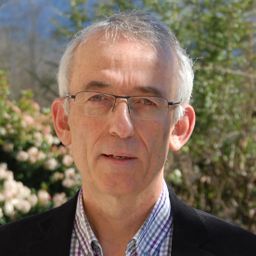 Jean-Pierre Desbenoit
ICT Standardization & Industry Relations Director
Schneider Digital, Schneider Electric
Within Schneider Electric, Jean-Pierre Desbenoit belongs to the IoT and Digital Transformation Division. In his role he is in charge of ICT standardization and Industry Relations, with a specific focus on IoT.
He is involved in several standard organizations and industry alliances working in the IoT space (AFNOR, AIOTI, ETSI, IEC, OCF, Zigbee Alliance…etc). He is member of the Strategic Committee "Digital Information and Communication of AFNOR" in France, Steering Board member of AIOTI and WG13 chair since the creation of the WG. Formerly co-Chair of the WG03 with Patrick Guillemin; Zigbee Alliance Board member, and Vice Chairmanof the Board since Feb 2016.
Previously Jean-Pierre was the lead of the Electronic and Software Research of Schneider Electric and was then in charge of communication technologies in the Innovation department. He is recognized as Group Senior Expert since 2008 in the field of ICT.
Before joining Schneider Electric in 2002, Jean-Pierre spent 21 years in the Telecommunication field in various R&D positions. He was manager of the radio department of EADS Telecom designing nationwide public safety networks.
Jean-Pierre holds a Master's degree in computer science from Telecom Paris, the National School of Telecommunication of Paris, France.
Sessions in which Jean-Pierre Desbenoit participates