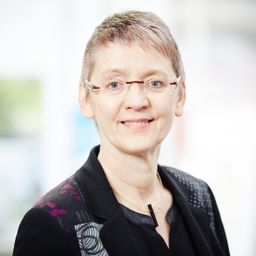 Mechthild Rohen
Head of Unit for 'Internet of Things', DG Communications Networks, Content & Technology
European Commission
The unit is the centre of competence for IoT, responsible for policy, research, take up of IoT and new business models, ensuring the competitiveness of the European industry to lead. Aim is to advance strategic and policy issues around IoT in the context of the DSM, including IoT liability, a Trusted IoT label, IoT platforms, IoT standardisation. The unit fosters the development of IoT innovation ecosystems and promotes global cooperation; is also responsible for the industrial strategy on IoT, steering, exploiting and reinforcing the Alliance for IoT Innovation (AIOTI).
M. ROHEN received her scientific education in Germany (masters degree in computer science, a PHD in software and knowledge engineering). She worked as a researcher/ lecturer at the universities of Dortmund and Bonn and has a long experience in management of European projects in the fields of software technologies, micro-electronics, telecommunications and networking, ambient intelligence, embedded systems and digital public services (eGovernment).
Before she joined the Commission in 1993 she was the managing director of a Research Association of about 12 universities / research institutes in North-Rhine Westfalia focusing on interdisciplinary research in the area of artificial intelligence.
Sessions in which Mechthild Rohen participates