PM15 Projects meeting. AHA-IoT ecosystem. ACTIVAGE
9:00 AM, Thursday 7 Jun 2018 (1 hour 45 minutes)
Europe is undergoing major socio- economic changes that make the welfare state's foundations teeter; namely, an increased life expectancy and a drop in birth rate. And the numbers seem to have an upward trend. In consequence the number of persons living to an advanced age and in a situation of dependency is constantly increasing. Active and Healthy Ageing is the strategy embraced by the EU to enlarge the time senior people live with independence at home out of elder care institution, while improve their QoL, making more sustainable health and social care systems in Europe.
ICT is the major enabler for the realisation of this strategy, however, this 100M target user's market is extremely fragmented and lacks of critical mass, and prevent thousands of SMEs and Start-ups to grow and consolidate beyond limited local pilot projects.
This session is co-organised by AIOTI-Work Group 5 "Smart Living Environments for Ageing Well" (www.aioti.eu) and ACTIVAGE LSP project (www.activageproject.es).
Both are aligned to build a dynamic pole for knowledge sharing in the domain, acting as a bridge between projects and initiatives that bring added value to healthy living, unleashing the supporting technologies, standards and interoperability to drive the IoT uptake in smart living environments for ageing well.
This is a must attend session for European and national projects on AHA, AAL, Smart homes and smart living environments, and SMEs and Start-ups actives in these fields and IoT. The session agenda will cover the following topics:
ACTIVAGE vision on data value chain and reusability

Reference Architecture and Standards

Semantic interoperability: AIOTES
Security and Privacy
PM15 projects common needs.
Possible framework of collaboration with ACTIVAGE
Short presentation by projects (PM 15, AAL projects and other)

Open discussion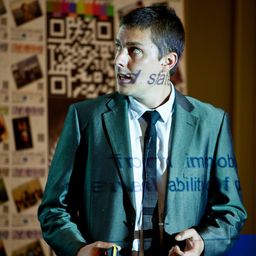 MYSPHERA
Big Data Scientist and Innovation Manager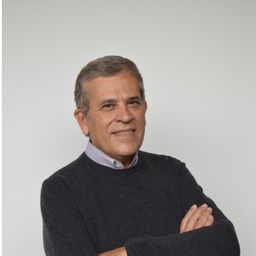 MYSPHERA
CHIEF INNOVATION OFFICER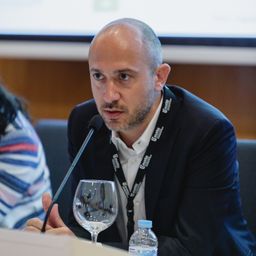 Universidad Politécnica de Madrid
Assistant Professor of Biomedical Engineering