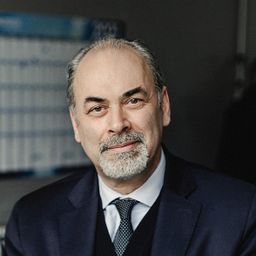 Roberto Siagri
Digital Futurist & Entrepreneur
Founder and CEO of Eurotech from its inception and up to March 2021. He has a long professional carrier in the ICT sector in different roles: computer hardware designer, technical director, chief executive officer. During his career he was also responsible for strategic planning and for marketing and sales. As CEO he focused on internationalization, development of new business models. Attentive to the issues of innovation and new technologies, he set the strategic direction. He has a very good experience of capital markets, acquired in the course of his tenure at Eurotech.
During the stage of international expansion, he also followed M&A operations by identifying targets, taking part in the acquisition process. Accustomed to work in international environments, he has developed specific skills both in business development and in company management. He has always managed teams, often multicultural ones.
Sessions in which Roberto Siagri participates
9:00 AM - 10:15 AM | 1 hour 15 minutes

Disclosing the key role of IoT in the so-called 4.0 revolution and how it is intertwined with other technologies that are going to fundamentally tr...