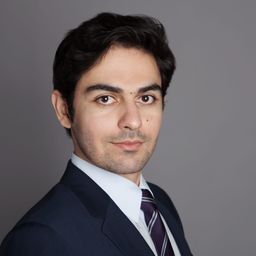 Jafar Mohammadi
Wireless Researcher
Nokia Bell Labs
Jafar Mohammadi achieved his doctoral degree from Technical University of Berlin, in 2016, on the topic of information-theoretic secrecy.
He was with Heinrich Hertz Institute Fraunhofer since 2011 as a doctoral candidate and later as a researcher.
In 2017, he joined Rutgers University, New Jersey as a postdoctoral researcher to work on privacy for machine learning . Since 2018 he has been working in Nokia Bell Labs as a researcher.
During his career he has been working on some European funded projects, namely, mmMAGIC, 5G-CHAMPION and recently Hexa-X, the 6G European flagship project led by Nokia.
His main areas of interest could be summarized as using mathematical and machine learning tools to optimize PHY and MAC layers in wireless cellular systems.
Sessions in which Jafar Mohammadi participates