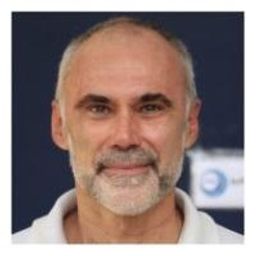 Gregoris Mentzas is full Professor of Management Information Systems, School of Electrical and Computer Engineering, National Technical University of Athens (NTUA) and Founder and Director of the Information Management Unit (IMU) at the Institute of Communication and Computer Systems (ICCS).
His main research focus is on AI-enabled decision making: augmenting human intelligence with data-driven approaches and using Artificial Intelligence to elevate human decision-making competence. Specifically his current research concerns the development of prescriptive data analytics for digital assistants in industry 4.0, the integration of human feedback in reinforcement learning for financial applications and the use of big data analytics in applications like personalised health, smart mobility, technology acceptance and water management.
Prof. Mentzas has published 4 books and more than 300 papers in international peer-reviewed journals and conferences, has 5 best papers awards. He sits on the editorial board of five international journals and has served as (co-)Chair or Program Committee Member in more than 55 international conferences. He has led or contributed in more than 50 European research and development projects conducted in collaboration with leading technology firms like SAP, IBM, HP, Siemens, Software AG and ATOS.
Sessions in which Gregoris Mentzas attends