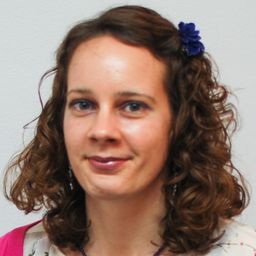 Amelie Gyrard
Research & Innovation Consultant: IoT and AI Semantic Interoperability, Robotics, Well-Being & Standards @ Trialog
Trialog
Dr. Amelie Gyrard is a consultant on Research & Innovation European projects at Trialog, Paris, France. Dr. Amelie Gyrard has 10-year experience in topics such as Internet of Things (IoT) and Artificial Intelligence (AI) Semantic Interoperability, Robotics, and Well-being. She is experienced in working with H2020 European projects such as: 1) Interconnect: Interoperable solutions connecting smart homes, buildings, and grids [1], 2) ACCRA: Robots for Ageing [2], 3) StandICT.eu 2023: Supporting European Experts Presence in International Standardisation Activities in ICT [3], 4) AI4EU Knowledge Extraction for the Web of Things Challenge [4], and 5) FIESTA-IoT (Federated Interoperable Semantic IoT/Cloud Testbeds and Applications).
Dr. Gyrard is involved in standardizations relevant for Internet of Things and ontologies (e.g., ISO/IEC SC41 IoT and Digital Twin, ISO/IEC SC42 AI, ETSI SmartM2M, W3C, IEEE Ontology for Autonomous Robotics, iot.schema.org). She co-authored Semantic Interoperability for Internet of Things (IoT) white papers targeting developers and engineers where different standardization activities are collaborating (W3C Web of Things, ISO/IEC JTC1, ETSI SmartM2M, ONEM2M, IEEE P2413 and AIOTI). As a young researcher (Ph.D. degree from Telecom ParisTech, France), she co-authored more than 35 peer-reviewed articles/book chapters (more than 1500 citations, h-index=23); co-chaired events (e.g., workshops, tutorials, demo tracks, and challenges at ISWC, WWW) and is a reviewer/PC member for communities, international conferences and journals such as IoT, World Wide Web (WWW)/Web Intelligence/Semantic Web (ISWC)/Knowledge Graphs, and Artificial Intelligence (AAAI).
Bio: http://wiki.aiisc.ai/index.php/AmelieGyrard
Sessions in which Amelie Gyrard participates
5:15 PM - 6:15 PM | 1 hour

The tutorial will introduce the idea of semantic interoperability and the use of ontologies. Participants will learn what an ontology is and how it...