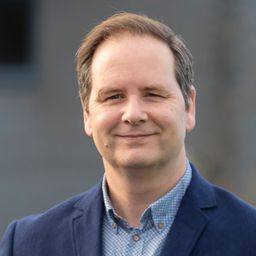 Kevin Doolin
Executive Director
Walton Institute
Kevin Doolin is the Director of Innovation at Walton Institute for Information and Communication Systems Science.
In this role, Kevin is responsible for oversight and strategic direction of Walton Institute's Applied and Commercial Research Activities. He plays a key role in driving the Walton InstituteResearch Units and staff to get involved in EU applied research, and the EI ComFund, driving proposal strategies for all relevant research funding calls including, but not limited to, the key cross-unit decisions, assisting in commercial, research and proposal development of each unit.
Kevin's area of expertise is Pervasive Computing, which is the forerunner to 'Internet of Things' (IoT). Kevin has been involved in this space since he joined Walton Institute in 2004. Kevin has already coordinated a number of key EU projects in this space, for example the €15M EU flagship project, which closed in April 2014 and received significant praise from expert scientific reviewers. Kevin describes the project, "SOCIETIES focuses on bridging the gap between pervasive and social computing and enables the establishment of dynamically formed networks of people and things which can in turn be offered personalised mobile services". SOCIETIES is detailed in two key magazines produced during the project.
Kevin is currently coordinating the 60 partner, €17m, H2020 Project DEMETER (https://h2020-demeter.eu/), which focuses on full supply chain interoperability in the Agriculture sector.
Kevin was the founder of a TSSG startup called 'Fuseami'. Fuseami provides a service whereby attendees at events and conferences can discover each other based on their degree of relevance.
Sessions in which Kevin Doolin participates
Sessions in which Kevin Doolin attends