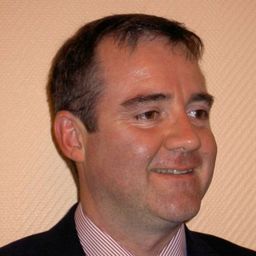 Jim Clarke
EU Strategic Liaison Manager at the Telecommunications Software and Systems Group
Waterford Institute of Technology
Mr. James Clarke is the EU Strategic Liaison manager at the Telecommunications Software and Systems Group of Waterford Institute of Technology in Ireland. Mr. Clarke has been involved in international cooperation between the EU and India for nearly the last ten years.
Since 2014, he has been coordinator of the EU-India FI-Media project, which is funded by the Delegation of the European Union to India, to facilitate the building of cluster to cluster (C2C) partnerships between the EU and India clusters of research and industry stakeholders related to Next Generation Internet, including IoT topics.
Since starting, FI-MEDIA has had very good results with the start and running of 2 Cluster to Cluster partnerships, one on the bringing of FIWARE to India and one on "smart villages" in conjunction with some activities in the EU and India's Unnat Bharat Abhiyan (UBA) initiative, which is a large scale project as part of the Digital India program to improve the life within 'smart villages'.
Therefore, the FI-MEDIA C2C partnership on smart villages including and smart agriculture utilising IoT systems is very much in synch with the session IoT for Smart agriculture during IoT week and we look forward to recruiting addition members for our C2C partnerships between EU and India at this event.
 
Sessions auxquelles Jim Clarke participe