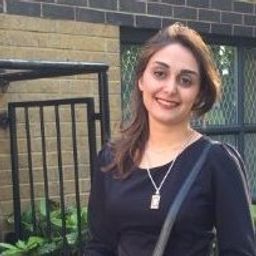 Shirin Enshaeifar
Research Fellow
University of Surrey
Dr. Shirin Enshaeifar is a research fellow in healthcare informatics, and the deputy technical lead of Technology Integrated Health Management (TIHM) project in the Department of Electronic Engineering at the University of Surrey, Guildford, U.K.
Shirin completed her Ph.D. degree in biomedical signal processing and her M.Sc. studies in medical imaging at the University of Surrey, Surrey, U.K., in 2016 and 2013, respectively. She received the B.Sc. degree in biomedical engineering from the University of Isfahan, Isfahan, Iran, in 2010.
She has research expertise in biomedical signal processing, machine learning and data analysis with applications in brain-computer interface, personalised technology enabled health/care services, and the internet of things (IoT).
Sessions auxquelles Shirin Enshaeifar participe