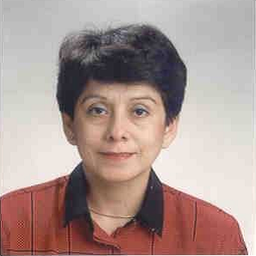 Rosa Delgado
Chair/ International Consultant of Internet of Things (IoT), New Internet (IPv6) and Internet Top Level Domain Names
Peru IPv6 Council
Highly experienced international consultant in Internet Technology, business and strategic development. Sound knowledge of the private, Government and international organization sectors and proven ability to lead multidisciplinary task forces. She has excellent communications, lobbying, consensus building, and high-level negotiation skills. She is also fluently in Spanish (mother-tongue), English and French.
Rosa Delgado received an Engineering Degree from the Universidad Nacional de Ingeniería of Lima, Peru. She also holds a Masters degree in Digital Communications from Warwick University, UK and Communications and Business Strategies from the Université de Genève, Switzerland.
In 2017, Rosa received the IPv6 Forum Jim Bound Award, for supporting the IPv6 development, worldwide and in Peru (http://www.americasistemas.com.pe/peru-catalogado-como-pais-lider-en-trafico-ipv6-lizlas-fotos-del-desplegado-en-grande/#more-4626). In 2007, the University 'Ricardo Palma' of Lima awarded Rosa with the 'Honorary Professor' for a 'brilliant and creative professional life'.
Emeritus Internet Society Trustee & Executive Committee member (www.isoc.org, 2000-2006) and Executive Committee member of the Council of registrars (CORE) (www.corenic.com, 2000-2006).
Rosa is currently Chair of the IPv6 Forum of Peru working with government agencies to ensure IPv6, IoT and Smart Cities are taken into consideration in government and private sector plans, by implementing a strategic mind-set, national roadmaps, capacity-building and awareness. She was also involved with the creation of the Peruvian, Swiss and Egyptian IPv6 Task Forces. Member of the European Union IPv6 Task Force since 2000.
Since 2016, Rosa is working for a France-based company, ITEMs as international Consultant, in a Review of the structure of the At-Large community of ICANN.
Unique portfolio related to the conception and planning of new Internet top-level domains (TLDs) for private sector, international organizations and non-for-profit organizations. In 2012, Rosa assisted the European Broadcasting Union (EBU, www.ebu.ch) with the conception and creation of two new TLDs, '.radio' – addressed to the radio industry and '.eurovision' and WHO, with the creation of the '.health' TLD fundamentals (Business case, charter, etc). in 2004, led the creation and conception of the '.post' TLD addressed to the postal industry on behalf of the Universal Postal Union (www.upu.int). In 2000, Rosa led the creation and conception of the new '.aero' TLD addressed to the aviation industry (one of the first seven new TLDs approved in 2000) on behalf of SITA (www.sita.aero).
In 2010, Rosa assisted the World Health Organization (WHO, www.who.org) in the preparation of a Mobile Health (mHealth) study of the fundamentals, components and its added value for healthcare applications (benefits, processes, regulations and policies, costs and suitability).
In 2002, Rosa helped to develop a 'Strategic Plan for the Implementation of National Internet Services in India' for the Department of Telecommunications of India (DoT), Kerala. She also led the 'Design & implementation of National Internet backbones in African countries, the National Telecoms of Zimbabwe, Sierra Leone and Ethiopia on the set-up of national Internet services.
Rosa has worked at the World Health Organization (WHO) (www.who.org), WiseKey (www.wisekey.com), Société International de Télécommunications Aéronautique (SITA, www.sita.aero), International Telecommunication Union (ITU, www.itu.int), United Nations (Disaster Emergency Network), CERN (www.cern.ch) and GEC Telecom, UK.
Extensive professional network and long-standing reputation as contributor to the Internet Corporation for Assigned Names and Numbers (ICANN), Internet Society (ISOC), Internet Council
Sessions auxquelles Rosa Delgado participe
International Conference Centre of Geneva (CICG) - Room 2
11:15 AM - 1:00 PM | 1 heure 45 minutes

This session will attract speakers from the 5 Continents to outline the deployment efforts of IPv6-based IoT research and best practices. The de...