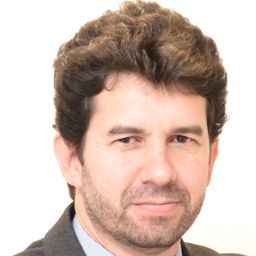 Reinaldo de Bernardi
General Manager
CIAg - Center for Innovation in Agribusiness
Reinaldo de Bernardi holds a degree in Electronic Engineering, Telecommunications and also in Civil Engineering, all by the Faculty of Engineering of Sorocaba. 
He holds a Master's Degree in Systems Engineering and PhD in Science (Robotics) both by Polithecnical School of São Paulo University. In addition he also holds an MBA from Fundação Getulio Vargas. 
In the last 30 years he has been involved in R&D activities, in the development of hardware platforms, software and algorithms for various applications in control, data acquisition/transmission and radio frequency. Previously working in areas such as consumer electronics, robotics and microelectronics, he is currently general manager of the Center for Innovation in Agribusiness (CIAg): focused on IoT, Big Data and Analytics; Researching the use of these technologies in agricultural applications. 
Sessions auxquelles Reinaldo de Bernardi participe
Sessions auxquelles Reinaldo de Bernardi assiste